Paradigm Premier 700F Speaker System: $4,700 (as reviewed)
Paradigm, one of Canada's most formidable speaker companies, has continued its long tradition of building excellent, audiophile-approved speakers with the Premiere 700F speaker system, reviewed in a 5.1 configuration with the Defiance X12 subwoofer reviewer Tom Norton called "phenomenal." Norton was duly impressed with the crisp detail and dynamic sound the system delivered with movies and music: "I like how these Paradigms grab your attention and won't let go." Bottom line: These speakers can hold their own against systems costing twice as much.
AT A GLANCE

Plus

Crisp detail
Big, powerful sound

Minus

Tower unstable on thick carpet
Poorly designed grilles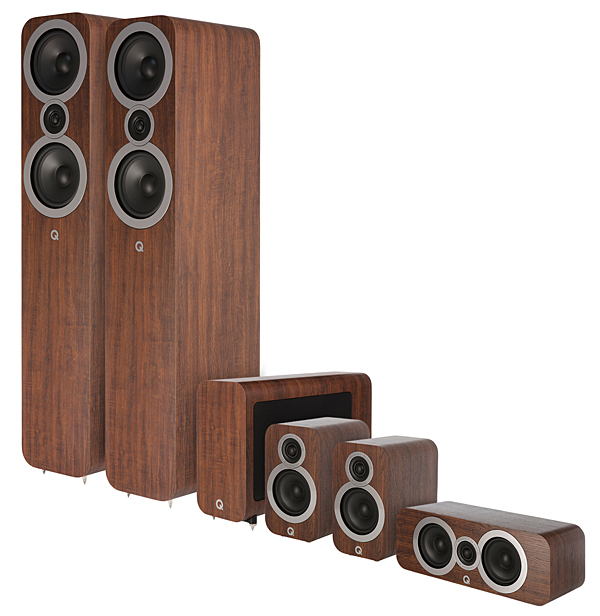 Q Acoustics 3000i Series Speaker System: $1,499
The 3000i "Cinema Pack" from Great Britain's Q Acoustics was made to order for our Top Value Pick designation. The tower-based setup sounds as good as it looks, which is to say very good, indeed — so good, that it made our 2018 Top Value Picks of the Year list (it was reviewed in late 2018 for the February/March 2019 print issue). Veteran reviewer Dan Kumin dubbed the system a unique value and praised it for delivering the goods with music and movies. As he put it, "I was rewarded with big, impactful sound (with or without the 3060S sub), a satisfyingly deep presentation, and unfailingly crisp and intelligible dialogue."
AT A GLANCE

Plus

Rich, full-range sound
Fine imaging
Great-looking and nicely finished

Minus

Center-channel not a perfect timbral match with towers
Subwoofer output and extension does not fully complement towers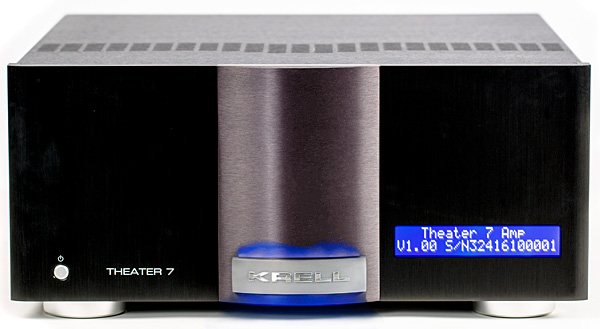 Krell Theater 7 Amplifier: $7,500
From one of America's pioneering high-end audio companies comes the audio equivalent of a Lamborghini — in this case, one that puts you in the driver's seat with seven channels of pristine power. Pristine because Krell's iBias technology delivers the benefits of a pure Class A amplifier design without a tradeoff in efficiency. Putting the Theater 7 to the test with a carefully chosen selection of music and movies, reviewer Michael Trei marveled at its ability to convey not only sledgehammer dynamics but subtlety and transparency. No small feat.
AT A GLANCE

Plus

Class-A sound with improved efficiency
Exceptional transparency and control

Minus

Not the most powerful amp on the block
Display unnecessary for most users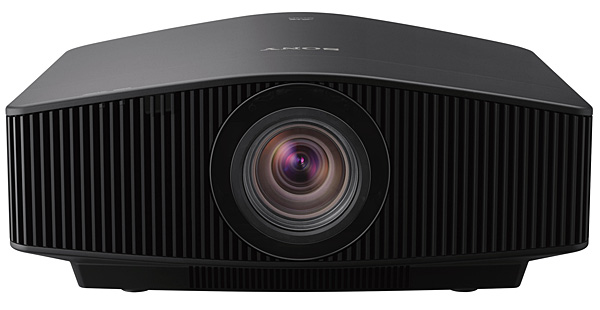 Sony VPL-VW995ES LCOS Projector: $35,000
No, that's not a misprint — there's an extra zero in the price tag. The VPL-VW995ES is built for videophiles who demand true reference-level 4K performance — which is exactly what you get thanks to its laser light engine, high-end optics, HDR (high dynamic range) tone mapping, and dynamic aperture to name just a handful of its many sophisticated features. Pairing the projector with an 11-foot-wide, Stewart 2.35:1 screen, resident video expert Tom Norton was in his glory, calling its everyday use a delight and likening it to watching a massive flat-panel TV. More to the point, he described image quality in one, powerful word: Breathtaking. If top-shelf performance is your passion, the VW99ES is a must-see.
AT A GLANCE

Plus

Breathtaking image quality
Reference-level optics
Laser light source

Minus

Low light output for price point
Lacks dedicated picture mode for HDR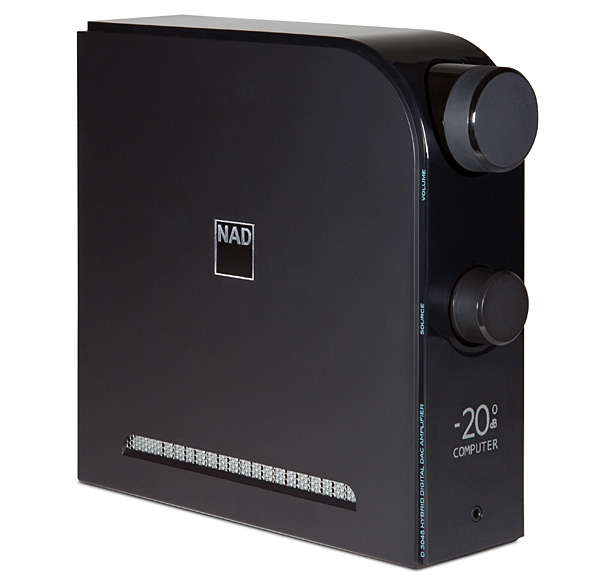 NAD D 3045 Integrated DAC/Amplifier: $699
At a glance, NAD's D 3045 could easily be mistaken for its predecessor, the D 3020 we reviewed with accolades back in 2013. But looks are about as far as the similarity goes. Power output has been doubled and a number of features added, including aptX HD Bluetooth streaming, MQA processing, an HDMI-ARC input, moving-magnet phono input, and line-level preamp/subwoofer outs. Given its compact size, the D 3045 is best described as a powerful integrated amp with the bonus attraction of an eminently capable onboard DAC that will be equally at home on your desk or in your component rack.
AT A GLANCE

Plus

Impressive power and sonics from a sub-compact design

Useful Bass EQ/subwoofer filter options

Minus

Digital conversion does not extend to 32-bit/384kHz
To browse all Sound & Vision-recommended AV gear, broken out by category, visit our Top Picks page.