The Halloween ghouls and goblins are gone but they left behind a delightfully eclectic mix of road-tested AV gear to ponder, ranging from an amazingly versatile amp/DAC to a 65-inch TV that will make you rethink what you should pay for a top performing 4K set. In between we had the pleasure of reviewing a new top-line TV from Sony and two stellar home theater speaker systems — one a reference-quality setup from a respected name in audio, the other a unique system from a company you've probably never heard of.
PS Audio Sprout100 Integrated Amplifier/DAC: $599
In recent years PS Audio has established itself as an innovator in the burgeoning ultra-compact amp/DAC category — small integrated amplifiers that double as digital-to-analog converters. Its latest specimen, the Sprout100, is a multi-faceted marvel that rises above the competition thanks to its inclusion of a phono stage, aptX Bluetooth wireless streaming, and a generous selection of connections. All this plus an impressive 2 x 50-watt ICEpower amplifier housed in a machined aluminum case about the size of a cigar box. Reviewer Al Griffin summed it up this way: "With more power, better connectivity, an improved DAC, and, yes, a lower price than its predecessor, the new Sprout has a lot going for it." The company even throws in a remote control.
AT A GLANCE

Plus

Impressive power from compact box
Built-in phono stage
Subwoofer output

Minus

Slightly forward sound on some tracks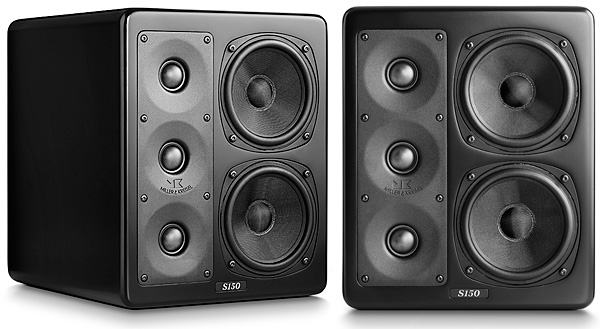 M&K Sound S150/S150t THX Ultra Speaker System: $10,595 (as reviewed)
More than a decade after it exited the speaker business, the revered Miller&Kreisel brand, better known as M&K Sound, is back in full force with the spectacular S150 Series, an update of the original series. The seven-channel home theater we assembled comprised three S150 speakers in the front L/C/R positions and four wall-mounted S150T Tripoles, one of the most versatile surround speakers known to man. Reviewer David Vaughn praised the system for its accurate sound and ability to project a deep, seamless sound stage with music and create a lifelike experience with movies. "During a high-speed chase [in Mission: Impossible – Ghost Protocol], wind engulfed the entire room, yet I was still able to pinpoint discrete effects in the 360-degree soundfield the M&K speakers created," Vaughn wrote. "M&K Sound's updated speakers not just uphold the fine tradition of the S150 line, they improve upon it."
AT A GLANCE

Plus

Very accurate sound
Excellent dynamics
Great for movies

Minus

Pricey
S150 speaker terminals don't accept standard banana plugs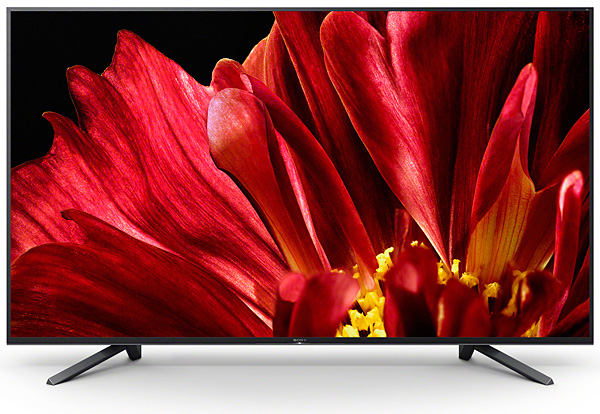 Sony XBR-65Z9F LCD Ultra HDTV: $3,500
Building on the success of its Z9D predecessor, Sony's Master Series Z9F makes a strong claim for top-dog status in today's Ultra HDTV market. It's a full-fledged smart TV with ready access to Netflix and other streaming services that delivers a superb picture with spectacular high-dynamic range highlights and excellent off-axis viewing. It can handle HDR10, Dolby Vision, and HLG high-dynamic range (HDR) content and even upconverts SDR images to near HDR. Noting that the Z9F represents a significant improvement over the Z9D, veteran TV reviewer Tom Norton called watching Jurassic World: Fallen Kingdom a treat. "The film's stunning cinematography was superbly reproduced throughout, including its many dark scenes." No need to wait until the Super Bowl to upgrade your TV. The Z9F is ready and waiting for you.
AT A GLANCE

Plus

Impressive HDR brightness
Excellent black level and shadow detail
Superior off-center viewing angle for LCD

Minus

Some backlight blooming artifacts
Unimpressive built-in sound