A 65-inch TV screen is nice but what if you could watch movies and binge-watch your favorite Netflix shows on a screen twice that size? Or maybe you already have a projector you've been wanting to upgrade. Either way, with the holidays fast approaching it's a great time to step back and assess your TV/home theater setup. We've compiled snapshots of six top performing projectors that, with the right screen, can make all your big-screen dreams come true. And once you make the switch to a mega screen you might never step foot in a movie theater again — assuming, of course, your new projector is hitched to a first-rate home theater sound system.
Visit our Projector Reviews and Projector Screen reviews pages to see all Sound&Vision reviews in the projection category. Also don't forget to visit our Top Picks page where you can search for the cream of the crop in all categories, including prospective AV receivers and home theater speaker systems to mate with your new projection setup. For even more on the ins and outs of video projection, see Projector Primer: Closer Than It Looks.
Epson Home Cinema 4000 4K-Enhanced 3LCD Projector: $2,200
The Home Cinema 4000 offers an impressive combination of high-dynamic range (HDR) and near 4K resolution at a price that seemed impossible a year ago. "I could have been fooled more than once into thinking I was watching a far more expensive projector, even in a blind test," wrote reviewer Tom Norton. Much of the credit goes to the company's excellent pixel-splitting technology. "With its 4K Enhancement feature turned on, and its many detail-affecting controls carefully set, the picture was rewardingly sharp… It may offer enhanced rather than full 4K, but my time with the 4000 was never less than a pleasure."
AT A GLANCE

Plus

Good resolution in HD and UHD
Impressive HDR
Low price

Minus

Contrast and black level could be better
Manual HDR/SDR switching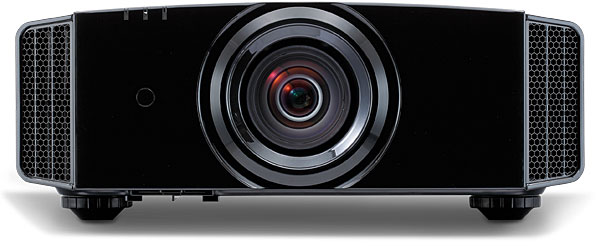 JVC DLA-X590R D-ILA Projector: $3,995
The DLA-X590R is not a true 4K projector but you'll be hard-pressed to tell thanks to JVC's advanced e-Shift pixel-shifting technology, which analyzes all of the pixels in the original 4K source to produce a near-4K image that's sharp and detailed. In comparing the X590R to its $6,000 sibling, the DLA-X790R, reviewer Tom Norton wrote: "The differences between these two, while clearly observable, shouldn't be overstated. And there's much to be said for the less expensive model when it offers performance within a hair of a projector that costs considerably more. JVC has another winner on its hands."
AT A GLANCE

Plus

Impressive blacks
Wide color gamut
Crisp, natural detail

Minus

Not native 4K
No automated lens cover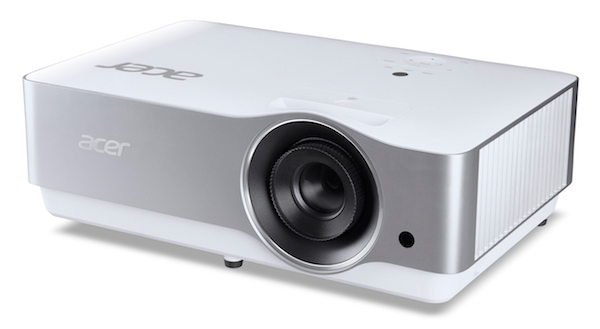 Acer VL7860 DLP Laser Projector: $3,999
A detailed picture and impressive contrast elevate the Acer VL7860 significantly above "entry level" 4K DLP projectors that sell for less than two grand. "With its ability to deliver both detailed Ultra HD pictures and impressive contrast, Acer's VL7860 is in another league altogether," wrote reviewer Al Griffin. Add to that HDR10 compatibility and a laser light engine that guarantees years of maintenance-free operation, and you have an affordable — though not cheap — 4K projector that's easy to recommend.
AT A GLANCE

Plus

Bright picture with powerful contrast
Detailed Ultra HD image
Maintenance-free laser light engine

Minus

Some loss of highlight detail with HDR
Requires calibration for best performance
Limited wide color gamut display